Symphony Number 5 'Childhood'
by Anthony Ritchie, for orchestra, Opus 200
Emotional, sophisticated, playful and playable.
Nick Barnard, reviewer for MusicWeb International describes this symphony as an attractive yet sophisticated, impressive and indeed powerful work... His handling of a full symphony orchestra is exceptionally assured and effective.
And of Ritchie's symphonies in general: complex yet accessible and . . . it is clear from the five (symphonies) already performed that this is developing into a powerful cycle of post-modern symphonies the equal of any. Nick Barnard
Symphony Number 5 was performed by the Christchurch Symphony Orchestra on June 11, and the Wellington Youth Orchestra on July 31st.
Symphony No. 5 was written in dedication to The Christchurch Town Hall, taking childhood as a metaphor for renewed hope and optimism for the future. It was first performed live by the Dunedin Symphony Orchestra in September 2020 to mark the composer's 60th birthday, but was recorded by the Christchurch Symphony Orchestra in the studio in June 2020. Watch the CSO recording session.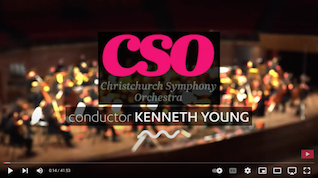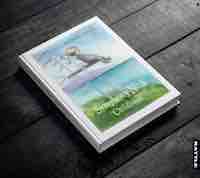 .
The recording is now available as a beautifully presented CD from Relics, or for digital download from Rattle Records.
The stunning artwork on the cover and throughout the booklet is by Robyn Belton.
Some of the composer's most formative and positive musical experiences occurred in The Christchurch Town Hall, an iconic building designed by Warren and Mahoney and opened in 1972. As a 12-year old he watched his father conduct Beethoven's 5th symphony at the inaugural concert. He regularly attended Christchurch Symphony Orchestra and NZ Symphony Orchestra concerts, developing his love of the medium during his teens. Following the destructive earthquakes of 2010 and 2011 the Town Hall was threatened with demolition. When the decision was made to restore the Hall, Ritchie decided to write a new symphony in dedication to the Hall, and the restoration of a city. This followed on from his 4th symphony, which had reflected on the tragedy of the quakes themselves.

The symphony takes childhood as a metaphor for renewed hope and optimism for the future. The first movement evokes the first years of life, adopting the sound world of a music box. The first sound we hear is the ratchet, as the music box is wound up. The naivety of the main theme is contrasted by more adult thoughts in the second theme, played on solo oboe. An energetic middle section presents new ideas before fading back into the music box theme. The second movement is a scherzo titled Play and evokes a child's world of make-believe and acting out of stories. The word play has many meanings: we play music, we perform plays, we just play.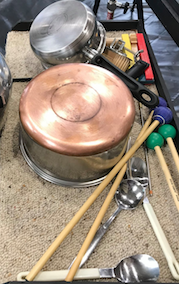 The music is rumbustious and changeable in rhythm, although the quiet second theme is more settled and folk-music-like in character. The third movement reflects on challenges faced in childhood and the fragility of our lives. A plaintive opening idea for woodwind is followed by a lyrical, expressive melody on horn, then violins. The delicate sounds of the glockenspiel and harp, prominent in the 1st movement, return again in the middle and gradually grow to a climax, before a quiet ending. The 4th and 5th movements are joined without a break as momentum is built to a rousing climax.

This is uncomplicated, energetic and happy music, with motivic ideas intertwining together. It is inspired by the joy of seeing young people growing up and developing their potential, even in the face of considerable challenges. The gentle music box theme from movement 1 is transformed at the start of the 5th movement into a blazing brass chorale. An open-air theme follows on the strings which is then played in counterpoint against the chorale melody. After the climax of the movement the music box theme returns, and we hear the sounds of home-made percussion; it is an image of childish imagination and pleasure at making music. We take our childhood with us through life.
The symphony is 40 minutes long.
Instrumentation:
strings, celesta, harp
piccolo, 2 flutes, 2 oboes, cor anglais, 2 clarinets in B flat, bass clarinet in B flat, 2 bassoons, contrabassoon
4 horns in F, 3 trumpets in C, 3 trombones, tuba
timpani
3 Percussionists playing bass drum, tam tam, triangle, suspended cymbals, crash cymbals, glockenspiel, vibraphone, xylophone, marimba, ratchet, small kitchen pot and large kitchen pot (with copper bottoms)
A hardcopy study score is available from Promethean Editions. Conductors and orchestral managers should get in touch with us directly this month to receive a free digital perusal score. Email: bellbirdpublications at gmail.com
Buy the right to download a single pdf containing all parts, online, and permission to duplicate or print it as required for one orchestra : NZ$100.00 (currently about US$63).
Orders are saved in a secure Paypal shopping cart which is viewed on a separate browser tab. When you have finished shopping, simply Check Out for a Secure Guest check out using your credit card, or to use an existing Paypal account choose Paypal Check Out.
Orders are processed every 5 minutes. An email with a link to each file should arrive within 6 minutes of checking out. If it does not arrive we will likely notice during a New Zealand working day but please send an email to bellbirdpublications at gmail dot com if you have any problems with ordering.